Brain & Memory Fuel
Memory, focus, and concentration boosting formula
Buy More and Save!
Free shipping on this item
10% savings with easy Auto-Ship
No Brainer Money Back Guarantee
A Faster, Smarter, Happier, More Focused YOU
Are you forgetting where you place things? Do you have a hard time concentrating? Do you feel like your brain's in a fog? BIPRI Brain & Memory Fuel provides the extra boost you need to maximize your day. Why trudge and shuffle along when you could feel faster, sharper, happier, and more fulfilled in your work, home life, and relationships?
With Brain & Memory Fuel…
✓ Learn faster, retain more info
✓ Stop procrastinating!
✓ Feel focused, sharp, and alert
✓ Speed up reaction time
✓ Solve problems with less effort
The Science Behind Brain & Memory Fuel
Brain & Memory Fuel is a proprietary, pharmacist-developed blend of nutrients and botanical extracts, specially formulated to support memory and performance.*
Every ingredient in Brain & Memory Fuel has been scientifically researched to support your brain's energy processes and cognitive functions – specifically: memory, focus, and concentration.
What Can Brain & Memory Fuel Do For You?
Feel focused, sharp and alert!
Why Try Brain & Memory Fuel?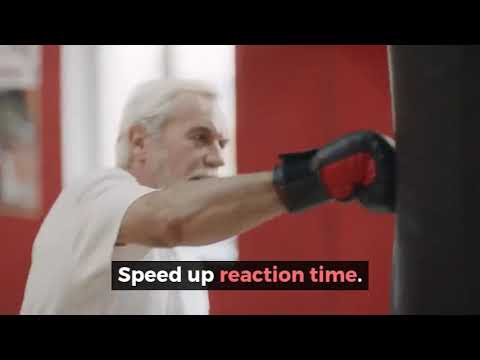 "I took this and now I am having much better concentration." – Valerie C.
Frequently Asked Questions
Brain & Memory Fuel is formulated to enhance memory, focus, and concentration in adults of all ages.
Brain & Memory Fuel gets to work supporting the brain as soon as it's taken. How quickly each individual may experience noticeable results varies, depending on the condition and symptoms.
Studies have shown that one of the ingredients in our Brain & Memory Fuel can help lower cortisol levels, which increases with stress and negatively impacts brain function and memory. BIPRI pharmacists have been using Brain & Memory Fuel for this purpose, in themselves and their own families, for years. For additional help with stress and anxiety, view our Probiotic Blend, which contains probiotics demonstrated to help with stress and anxiety.
BIPRI Brain & Memory Fuel (and other BIPRI supplements in capsule form) can be punctured and the contents mixed into soft food (such as yogurt) or a small amount of water, juice or sports drink.
There should be no interaction with pre-workout supplements. However, for a more specific answer, please email info@BIPRI.com with the name of the other supplements you currently take.
Brain & Memory Fuel has no major negative side effects. This product could have a mild energizing effect, which could affect sleep if taken too late in the evening. A potential for side effects may exist if a user has a specific allergy to one of the ingredients. All ingredients in this product are listed on this page. If you have known allergies, please review the ingredients list. Talk with your doctor before beginning use of this product if you are on medication.
Brain & Memory Fuel is backed by our No Brainer Guarantee, a 60-day 100% money-back guarantee that applies to many BIPRI supplements. All we ask is that you try Brain & Memory Fuel for at least 15 days. If you're not completely satisfied, keep the product and get a full refund. No hassle, no risk. Try it today!
Ingredients & Use
Acetyl-L-carnitine
An amino acid natural to the body, which may support youthful memory and mitochondrial function.
Bacopa
Studies show that bacopa can have a beneficial effect on cognition through improving memory formation and reducing anxiety.
Sharp-PS
Also known as phosphatidylserine, multiple studies suggest that this naturally occurring brain chemical may support memory and verbal recall.
Huperzine A
This traditional medicinal herb supports the acetylcholine neurotransmitter system, which plays a key role in memory and behavior.
Nutrition Information
Serving Size
2 (Capsules)
| Amount Per Serving | | % Daily Value |
| --- | --- | --- |
| Acetyl-L-Carnitine (as Acetyl-L-Carnitine HCl) | 400 mg | † |
| N-Acetyl Cysteine | 200 mg | † |
| N-Acetyl-L-Tyrosine | 150 mg | † |
| Bacopa Leaf Extract | 150 mg | † |
| Alpha Lipoic Acid | 100 mg | † |
| Sharp-PS® Green Phosphatidylserine (from Sunflower Lecithin) | 50 mg | † |
| Huperzine A (from Toothed Club Moss Aerial Extract) | 50 mcg | † |
% Daily Values are based on a 2,000 calorie diet. + Daily Value not established.
"No Brainer" Money Back Guarantee
Your satisfaction is our guarantee! We believe that you'll love Brain & Memory Fuel that if you don't like it, you keep it with our No Brainer Guarantee! Reach out to our team letting us know why it wasn't a fit for you and we'll refund you on the spot. No need to print a return label and send the product back to us. Keep it on us!
Perfect with Brain & Memory Fuel
Customers Love Brain & Memory Fuel
Overall Rating 5.00
Based on 8 reviews
My Review for